rates & reservations
Whip-O-Will Campsites offers 250 sites, many of which are wooded and shaded, and 95 of which provide full hook-ups including water, sewer, and electric service. We welcome both tents and RVs. Regardless of how you camp, Whip-O-Will wants your stay to be comfortable and memorable. You will appreciate the clean, modern restrooms and showers, as well as our laundry room. There are two recreation halls and a snack bar, perfect for group gatherings and planned activities. The main rec hall provides a variety of video games and 2 pool tables, and the snack bar sells ice cream, cold drinks, and a variety of ready-to-eat snacks and goodies. We also offer a camp store with a surprising supply of groceries, fresh dairy products, RV and camping supplies, fishing gear, gifts and toys, and just about anything that you forgot to bring along.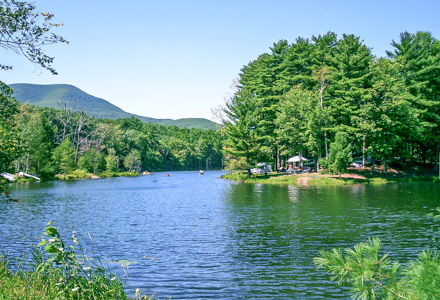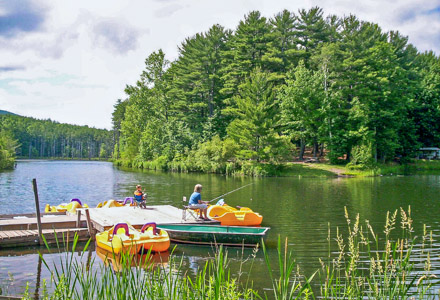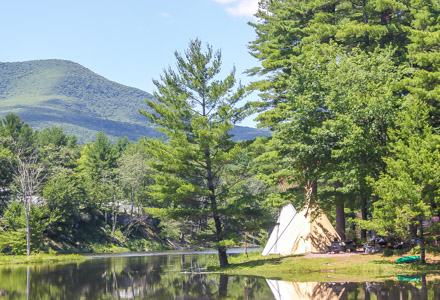 2018 rates
daily
holiday
total 3 nights plus holiday surcharge
Full hookup
(water, elec., sewer)
(max. occupancy 2 adults/2 children)
$42.50
$137.50
Water + electric
(max. occupancy 2 adults/2 children)
$37.50
$122.50
Tent site
(water only)
(max. occupancy 2 adults/2 children)
$32.50
$107.50
Double tent site
(max. occupancy 4 adults/4 children)
$65.00
$205.00
Double water & electric
(max. occupancy 4 adults/4 children)
$75.00
$235.00
Triple water & electric
(max. occupancy 6 adults/6 children)
$112.50
$347.50
Additional person
$7.50/night
Infants under 1 year
FREE
Day guests
(9:00AM to 10:00PM)
$5.00
Overnight guests
$7.50
Holiday rates are based on a 3-night minimum stay with a $10 added surcharge.
Stay 6 nights, and your 7th night is free!
No one under the age of 18 will be registered unless accompanied by an adult.
Weekends in July and August require a 2-night minimum stay.
One car per site, plus sleeping quarters, allowed.

Cancellation Policy: Cancellations require 7 day notice; reservations made within 7 days of your date of arrival may not be cancelled. There is a $5.00 cancellation fee. Occasionally, rain checks may be granted, at our discretion.